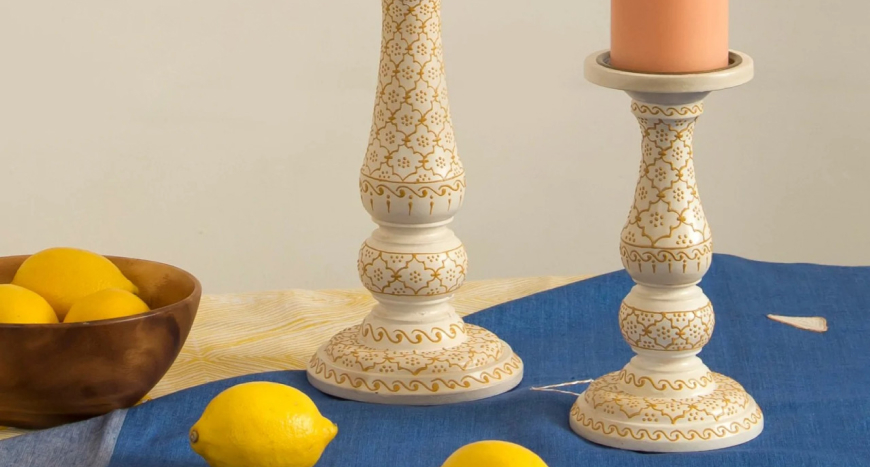 As the holidays approach, the urge to decorate begins to grow stronger with every passing day! Making your home a festive and welcoming space can be achieved through a variety of ways but let's face it, this can be a time-consuming endeavor fraught with indecision and second-guessing oneself. It doesn't need to be that way, not when you have a good game plan and plenty of seasonal decorations on-hand to add some festive flair to any room of the house.
Whether you've just moved into a new home, you're redecorating the same rooms where you've lived for years, or perhaps space is at a premium because of limited square footage, we have tips to fit any home and style.
1. Embrace Color
There are so many wonderful holidays that take place around this time of year with their own combinations of festive, celebratory colors. You can even experiment with different shades of traditional choices. Christamas is known for reds, greens, and gold. Red can also include crimson or burgundy, while lighter or darker shades of green are permitted. Decorative Hanukkah colors are blue, silver, and white, while Kwanzaa combines red, black, and green. Don't be shy about utilizing those respective color schemes, be bold, be brave and daring, get creative about using accents and contrasts in rooms where these colors may not necessarily be a natural fit.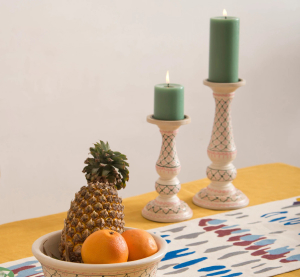 2. Choose Carefully
Sometimes the most effective decorative scheme is the minimal approach. Pick one area in the room and direct everyone's attention there. It can be the mantle over your fireplace, a shelf surface, the wall where most foot traffic goes past, whatever feels right for your space. Concentrate the majority of your decorative imagination in this location and then spread out some subtle embellishments around the room to complete the picture. A red ribbon around some branches, a blue throw pillow, some green candles strategically placed on a coffee table or shelf, all of these small touches can make a big splash.
3. Make it Comfy
Who says festive and welcoming is only for your guests? Don't overlook your own joy and comfort in the confines of your home! Think about all the places you like to curl up and relax, then place some cozy blankets and soft decorative throw pillows to snuggle up with on a cold winter's night. The couch, a well-worn recliner, even the bedroom! Holiday-colored linens and duvet covers with festive patterns are a charming way to spread good cheer all around your home. Your space should be just as welcoming to you as it is to family and friends.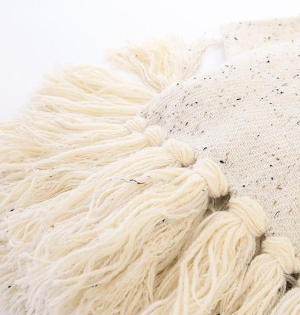 4. Varied Verdure
When it comes to greenery for the holidays, you would do well to look beyond the Christmas tree for verdant enhancements in the home. Seasonal flowers, garlands, plants, all of these are delightful options for bringing a festive atmosphere to your interior. A little mistletoe up above, some poinsettias along the mantle, and a wreath on the front door, just some of the ways you can green up your space. These don't have to be fresh flora either, synthetic alternatives can be just as festive and welcoming to visitors who you've invited over.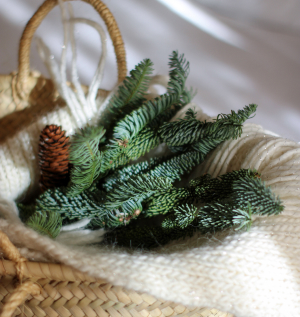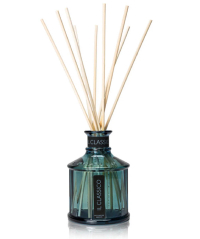 5. Finish with Fragrance
Candles, pomanders, and fresh cut greenery can add to the festive and welcoming nature of a holiday themed home. Decorative accents should also engage the sense of smell and with so many options out there, you can find the scent that makes you the most joyful. From pine to clove and all manner of fragrant aromatics in between, select a scent that fits best for your celebratory mood. You can even make your own fragrant combinations with homemade air fresheners and diffusers with essential oils and spices.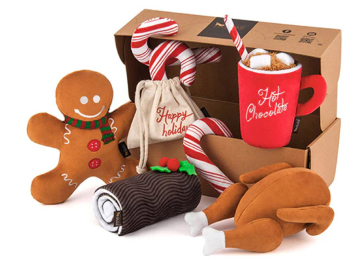 6. Hang the Stockings with Care
If your celebration involves putting up stockings in advance of Santa's arrival, get creative about where you place them. The stocking is just as important and iconic as the Christmas tree, but they always end up on the mantle. Why not hang them from the railing of your stairs, beneath a bay window overlooking your front yard, or some other conspicuous spot in the living room. You want Santa to be able to find them on Christmas Eve and your guests will be delighted by your décor too! Pick an area where you can enjoy seeing them all month long.
7. Decorate Wherever You Wish
No one said you had to limit your decorative creativity to the living room or den. You can make your entire home a festive and welcoming space as you see fit. Spruce up the kitchen, beautify your bathroom, feel free to add lights and color to your garage, any area of the home where you feel like you want the holidays to thrive in your space. Decorating shouldn't be contained to the traditional venues, embellish at your whim. This is a useful solution to any room where the décor is starting to feel a bit stale. Give that tired interior design a fresh aesthetic with some holiday sparkle.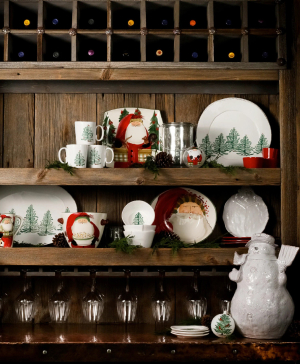 8. Give Yourself Enough Time
Think about your space and how you want to decorate. The more you want to do, the more time you'll need to do it all. This includes retrieving all of your items from storage, finding the best pieces and items that will support your vision, and placing them all in the spaces you want. Hanging lights can take time, deciding where to put certain decorations can also be a challenge. Feel free to move items from one place to another to achieve just the right balance in the room. What looks good in your mind may not be as successful in reality. The same goes for the end of the holidays when it's time to bring it all down and put it away until next year. Don't underestimate how long that can take as it can also be a commitment of time that you'll need to plan for eventually.