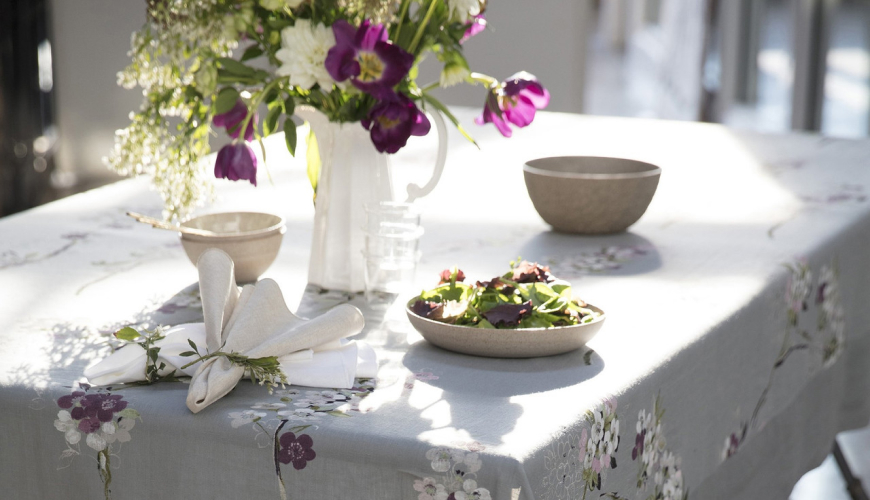 The change of seasons brings with it a new opportunity to add exciting, festive touches to the interior of your home. We have eight merry ideas to inspire you to get into the holiday spirit with the belle & june catalog as your guide. We hope these ideas spark creativity and fire up the imagination as you prepare your home for welcoming friends and family to join in the festivities. Get a head start on decorating with these holiday themed items and start making that list and checking it twice. December is just around the corner and the holidays will be here before you know it!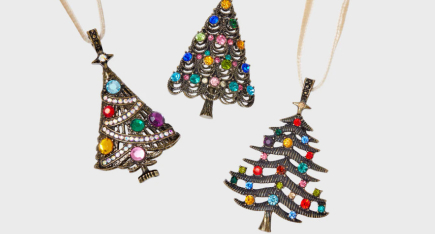 1.Ornaments
Everyone knows a Christmas tree needs ornaments and when you want something special to commemorate the season, belle & june offers variations on many different festive holiday themes. We think ornaments are a great way to remember a first Christmas or an anniversary and the attention to detail by some of our favorite artists will make them a beloved keepsake for generations to come.
2. Pillows
A few new decorative pillows on a couch, a lounger, your favorite armchair, even the bedrooms, can add an extra festive flair to any home. Just keep in mind what colors you're working with in the rest of the room, then decide which pillows you want and where you plan to place them. The belle & june catalog has a wide range of festive pillows for a festive touch that fits in with any holiday you choose to celebrate. Designers like Joanna Buchanan, Mode Living, and Auskin offer some bright and joyous ideas with a variety of textures, materials, and designs to accent any room of the house.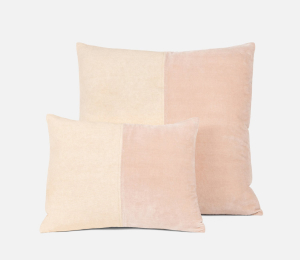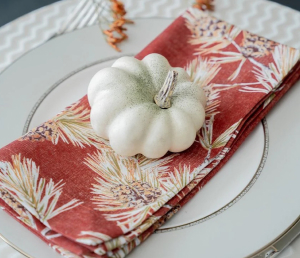 3. Napkins
The holidays are all about gathering together around the table with friends and loved ones to enjoy a meal at each other's side. Cloth napkins offer a festive touch to your dining table and complete the presentation of the meal you've prepared for your guests. You can find napkins of all colors to match any dining table décor plan in the belle & june catalog. Holiday patterns are also in abundance with napkin sets from Mode Living.
4. Napkin Rings
Cloth napkins are incomplete without napkin rings to match. Holiday-themed napkin rings should complement the napkins you've chosen to place at each setting. Festive colors like gold, silver, even red or green can add a little splash of panache to your holiday table.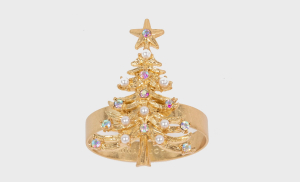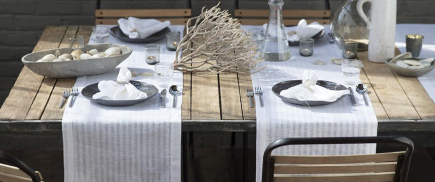 5. Table Runners
Adding a table runner to any tabletop or shelf space is a quick and easy way to add some jubilant elegance to your home. Before you buy, check out the materials from which it has been manufactured. A runner that is spill-proof is a must for the holidays, look for a product that is made from a mix of 65% PES and 35% Linen because that makes them wine and liquid resistant.
6. Wine Charms
Bring a festive touch to your home when entertaining guests by handing out wine charms for everyone's glasses throughout the evening. Decorating everyone's glass is a subtle décor choice to add some festive chic to an already holiday-themed home. Bright colors, glimmering shimmer, and sparkling jewel tones are just some of the options you can choose in the belle & june catalog for that extra little adornment of holiday cheer.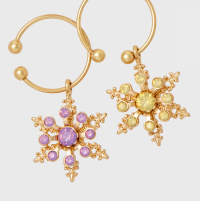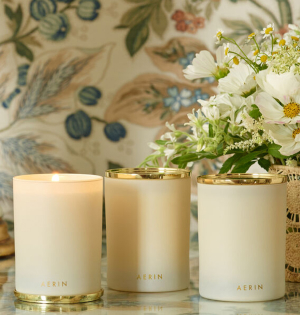 7. Candles
A scented candle can light up a room in more ways than one. Engaging a variety of senses, candles as a way to brighten up a room have long been an easy step for adding something new and inviting to any décor scheme. But with the holidays on the way, candles are an even more important means for setting a mood for any occasion or situation. A romantic couple's dinner for two or a dinner party for twenty can be greatly improved by the right candle. The belle & june lineup of candle selections offers many choices for your home.